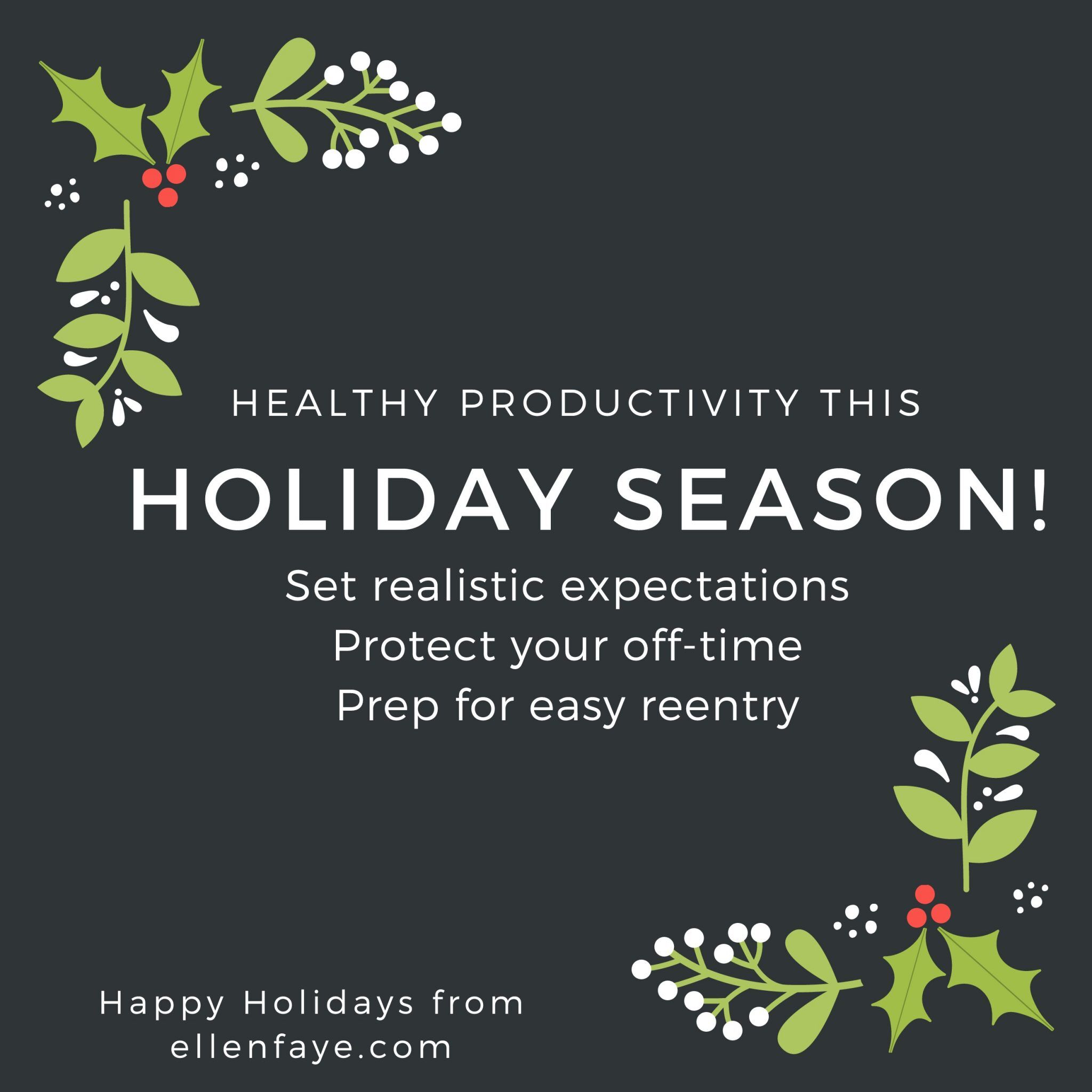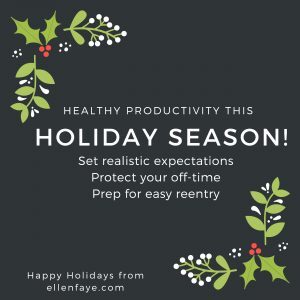 It's a hard time of year to be productive.  There are so many distractions!  Instead of trying to do it all, how about doing what you have to do well, and setting yourself up to have a truly healthy and happy holiday season.
Be realistic about how much you can get done between Thanksgiving and New Year's and create a plan to get it done:
Use your to do list to support you in identifying the work that has to get done

While I'm a HUGE fan or organizing your list in order of priority I know some of you chose other approaches.
Simple solution – use your Sharpies for colored stars – red for "must be done before Christmas" and green for "would love to do before Christmas."

Set deadlines on your important work – those red star projects. Then assess

Can I get this all done and still do everything else I want to do (parties, shopping, decorating)?
If not, reassess and be realistic about what you can really accomplish

Choose non-essential work carefully – don't have unrealistic expectations

Ask yourself "what's the worst thing that would happen if I don't do this before New Year's?"
Protect your off-time. When not at work or working:
Know that your office won't fall apart if you don't check your email
If you check your email and there is something you want to do, do it and get it done, but don't feel like you have to do more than that.
Stay present – remove the temptation of distraction

When out or doing something fun, use the Do Not Disturb on your phone
Keep your phone in your purse or pocket… or gasp (leave it in another room, in the car or somewhere out of reach!)
Prep for an easier reentry:
Going out of town or taking a few days off? Prep for leaving.  Coming back to a clean slate, both physically and digitally, will help you get back into action much more quickly. Before you leave, take an extra hour or two to:

Clear your desk

Throw your trash/recycling away
File papers you want to keep for future reference
Put your current projects into their own folders and set them in a project file holder

Clear your email inbox

Delete the trash (yes – get the JUNK out of your inbox!)
File emails you want to keep for future reference (Make a 2019 folder and put it all there…)
The only thing left in your inbox will be things you need to address when you get back. Now you have a fighting chance!

Work harder to finish your "must do before Christmas" so you can take time off and really relax and enjoy yourself.
Wishing you a healthy and productive holiday season.