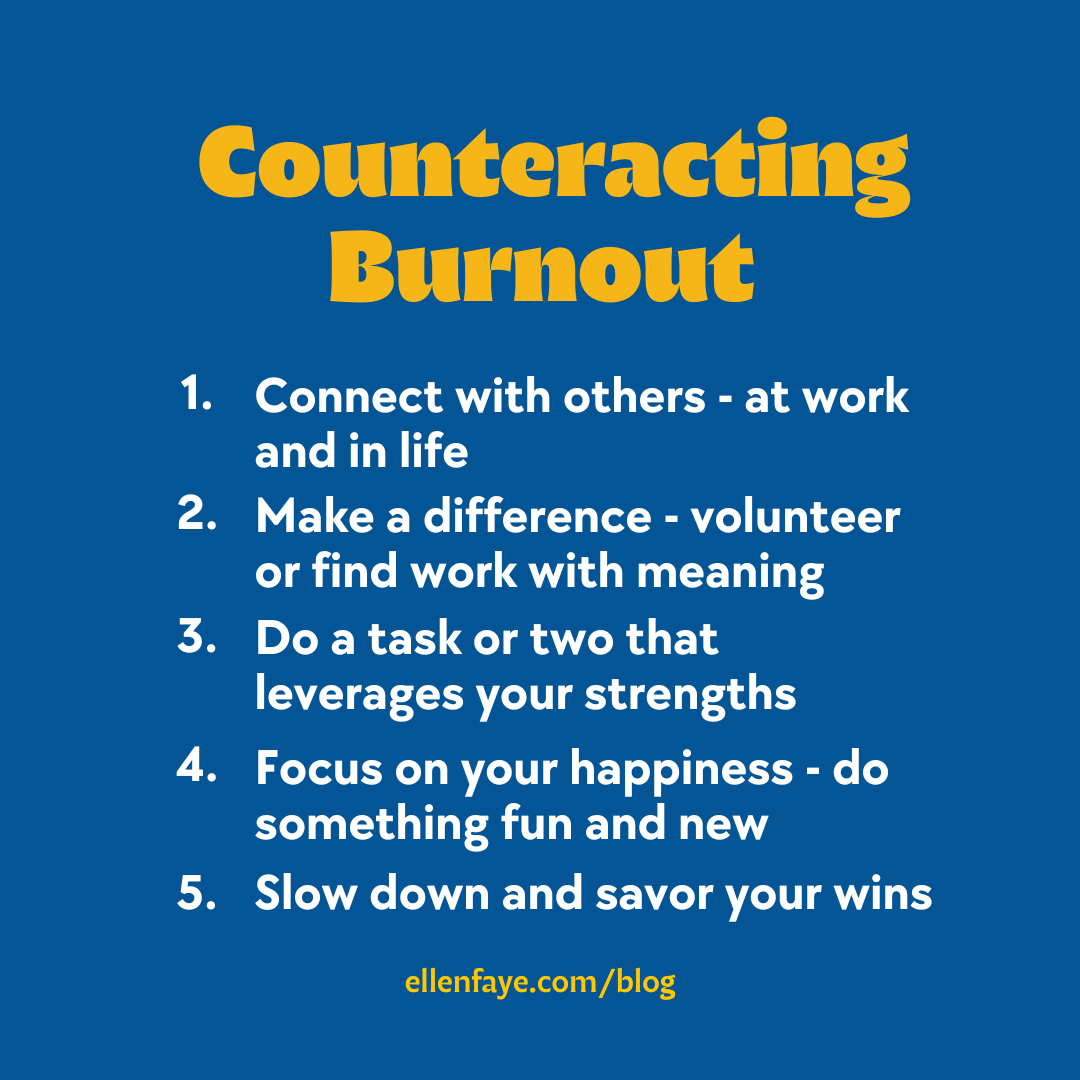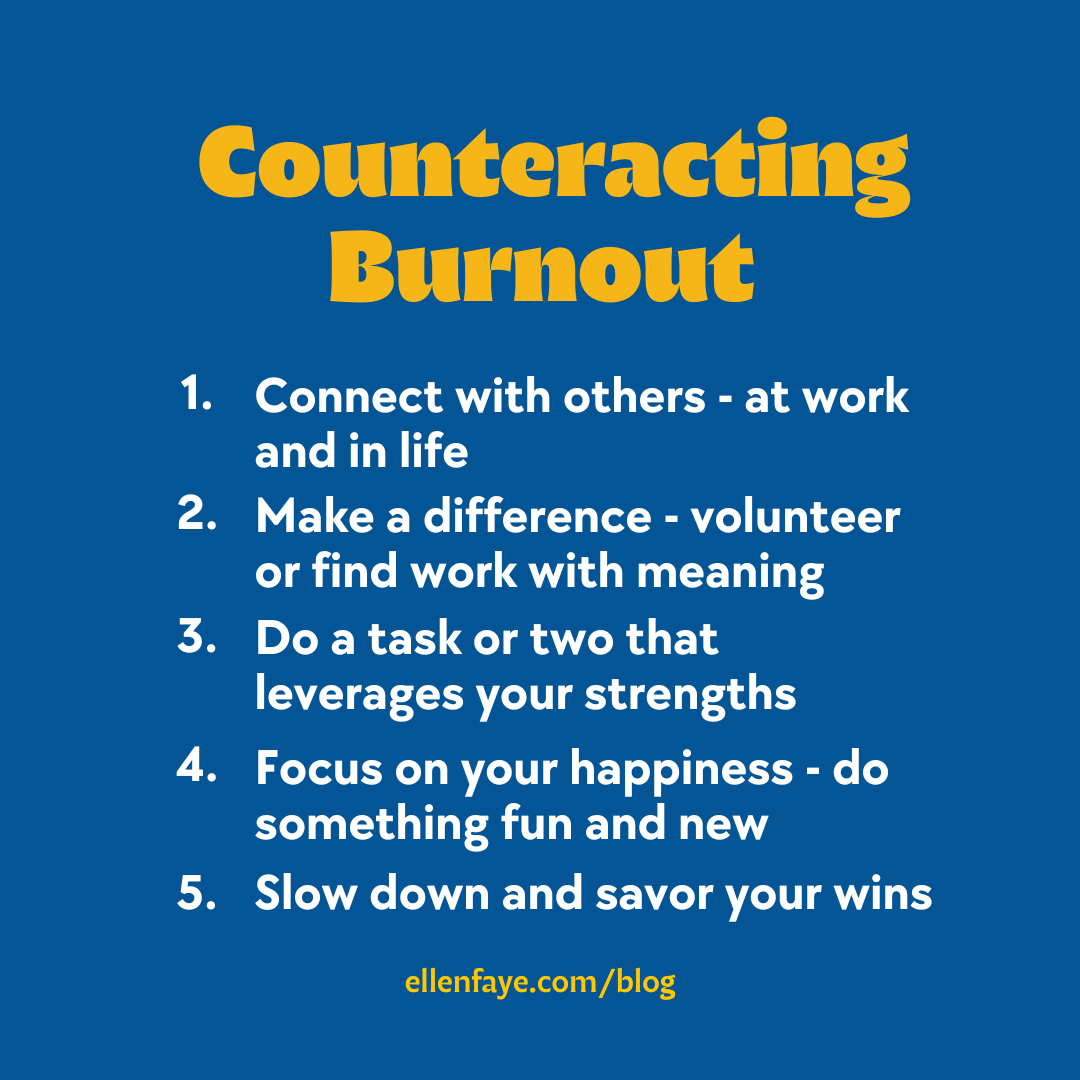 Excessive busyness is no longer looked upon as a badge of honor. More and more companies are moving towards eliminating the frenzied activity and psychologically unsafe conditions that cause burnout. What can be done?
From an Organizational Perspective:
Shift from the quarterly results mentality to sustained positive performance

Support work cultures that value members of the team

Dismiss managers who create and promote dysfunction.
From an Individual Perspective:
Knowing that your work culture may be contributing to your burnout is validating; however, it's probably not enough to effect change. We, as individuals, need to learn how to protect ourselves from chronic stress and burnout.
The emotional component must also be considered. Finding balance between your passion for contributing to a project's success and caring for yourself is much easier said than done. 
In monitoring your relationship with burnout, consider the following:
Self–value

— Just because you can do something doesn't mean you should. Just because you can do it better than anyone else still doesn't mean you should. 

Connectedness

—

Do you feel connected to your work colleagues? Do you fit in?

Contribution

—

Are you part of something bigger than yourself? Are you empowered to do the work you were hired to do? Does your work matter?

Work Fit

—

Are you working to your strengths? If not, this in itself is exhausting.

Support

—

If you have a problem, is there someone you can go to for direction or to help you sort things out?

Balance

—

Can you slow down enough to relax or are you always seeking your next big rush?

Interests

—

Do you have interests outside of work? What else matters?

Fun and Joy

—

Do you know how to have fun? Do you know what gives you joy? 

Happiness

—

Have you lost yourself? Are there things that make you happy that come from inside you and not from external validation? 
What does relax mean to you? Another exercise class? Reading more? Cooking more? If these activities help you decompress, then great. But for many, they are simply personal to-dos, done for outcome and not pleasure. What makes you happy? What helps you enjoy life? We are human BE-ings, not human DO-ings. Can you identify one act of "be-ing" that helps you relax? 
Take a few moments this week and self-coach yourself around some of these questions.  You could journal, take a contemplative walk, or simply sit and "be" with a question or two.  Setting intentions about how you wish to live and creating structures that support your personal self are positive actions you can take.
---
This is an excerpt from Chapter 5 of my new book Productivity for How You're Wired available on Amazon. Worksheets and online templates are included via the time tools link discussed in the book.