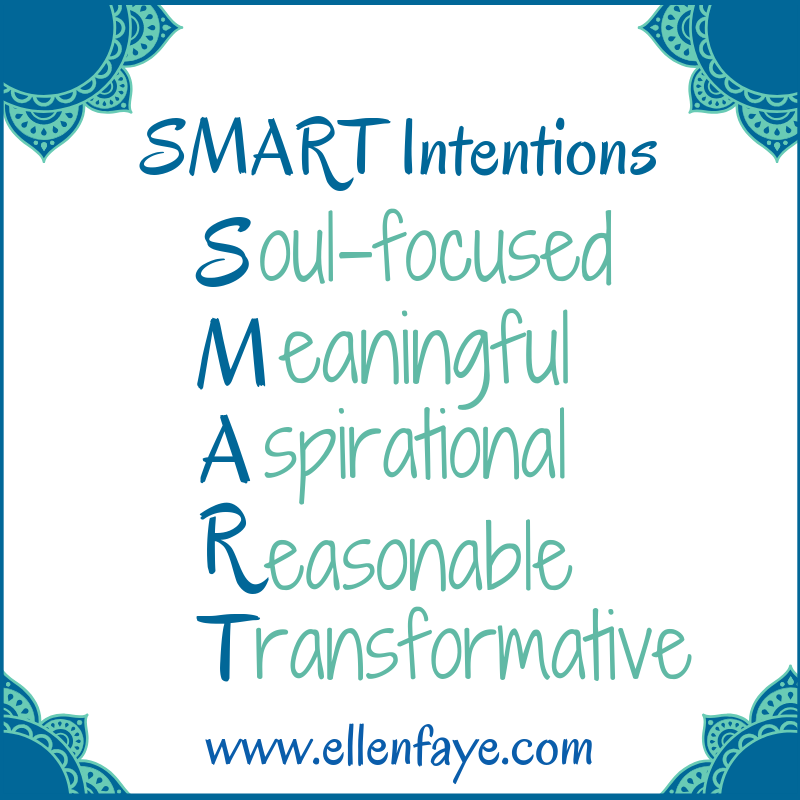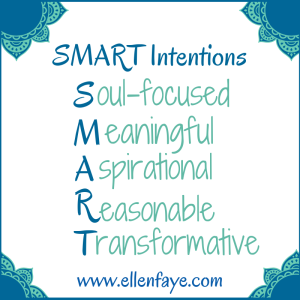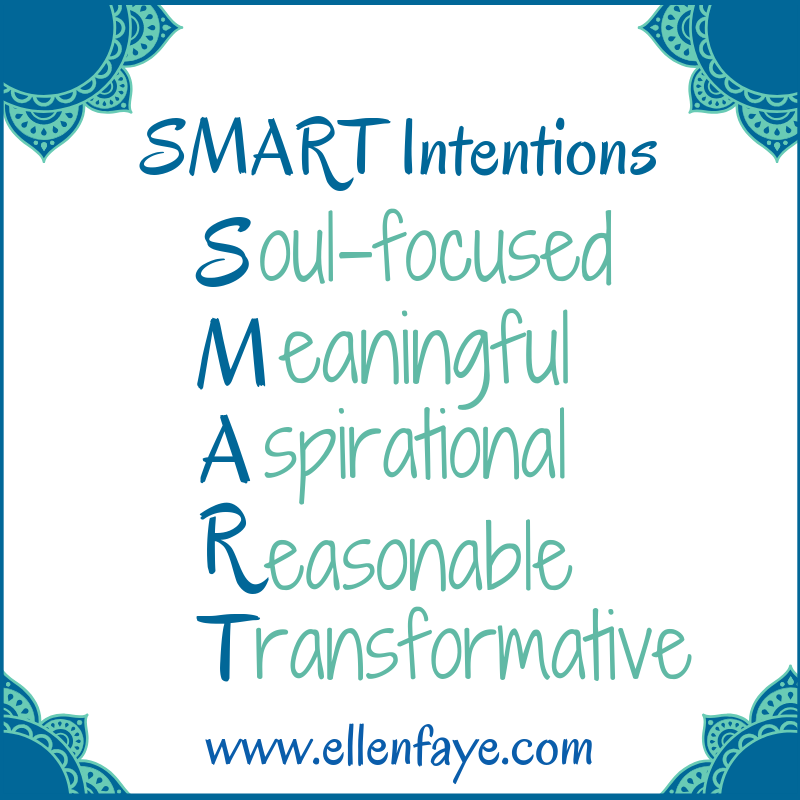 This is not your typical business school goal setting post! It's about getting clear about what's important to you.  Because when you know what is important, it is easier to say yes to the things that matter.
Intentions and Not Just Goals?
Goals are useful in some cases. They just aren't applicable for everything. Considering intentions (how you want to live) expands your possibilities.
Goals have specific outcomes
Make profits over six figures this year.
Complete the team on-boarding program by June.
Lose four pounds a month each month this year.
Intentions clarify how you wish to live
I work smart and provide a great service.
I live a healthy, happy life.
I give my best self to my family.
I continue to learn so I can help other leaders grow.
Goals AND Intentions 
Most people have both goals and intentions. To focus on one and not the other is addressing just a portion of what is important.
My clients tell me they need help figuring out how to get all their work done. In reality, work is only part of the challenge. Many say they would like to take time off without worry, spend more quality time with their families, and even have a bit of time for themselves. As you work through identifying your own goals and intentions, you may want to consider more than work. Remember, a key reason to improve productivity is to have a full and better life.
Use the Planning Map Snapshot format below to plan a better 2023

Step 1: Identify Focus Areas — The life areas you choose to prioritize.
Focus Areas are the spaces in which you want to spend your time. In a financial budget, you'd have areas such as home expenses, utilities, clothing, food, and entertainment.
Your life's Focus Areas may include business, work, professional growth, personal growth, self-care, family, spirituality, friends, volunteerism, service, activism, or advocacy.
Only Four Areas! Challenge yourself to limit your number of Focus Areas to four. When you spread yourself too thin, you end up accomplishing less. When you force yourself to narrow your focus, you do better work and are more productive.
Step 2: Determine Goals and Intentions — The ultimate outcome you are striving for.
A few people can state their goals or intentions off the top of their heads. Most can't.
If the answers don't come easily to you, start by developing your priorities (step 3). Then use your priorities to back into your goals and intentions. While it goes against every rigid business planner's process, completing your priorities first can help you see exactly what matters.
Ask yourself "what is the reason these priorities are important? What is my purpose in accomplishing them?" The answer will bring the goal or intention into focus.
Step 3: Set Priorities — The overarching projects and tasks you need to complete to achieve your goal or live your intention.
The next step is to figure out the three most important things you want to accomplish in each Focus Area. Your priorities should be actionable within the established time frame of your plan.
The priority should identify what you will do.

Start with an action word such as plan, complete, strategize, or implement.
Be concise — provide enough detail for you to understand what you want to do, but not so much you can't easily grasp the action at a glance.

When identifying your priorities, it often helps to prime the pump by asking yourself questions such as these:

What project, task, or action is critical to my success or my organization's success?
What do I want to accomplish?
What would I be disappointed with if I didn't achieve?
What do I need to do to be who I want to be?

Was it hard to identify three priorities for each life area? Having too many priorities is more often the problem. Remember, it's better to do a few things fully and well than attempt many things that never reach completion.
While you may only have three priorities per goal or intention, when you consider your four Focus Areas, you will have twelve priorities for the entire year. Completing twelve priorities is a challenging, yet generally attainable target.
My wish for you for 2023 is that you take a bit of time to get clear about what's important for 2023. I suspect that if you do, you will actually have a happy New Year.
---
This is compiled from Chapter 7 my new book Productivity for How You're Wired available on Amazon. Worksheets and online templates are included via the time tools link discussed in the book.