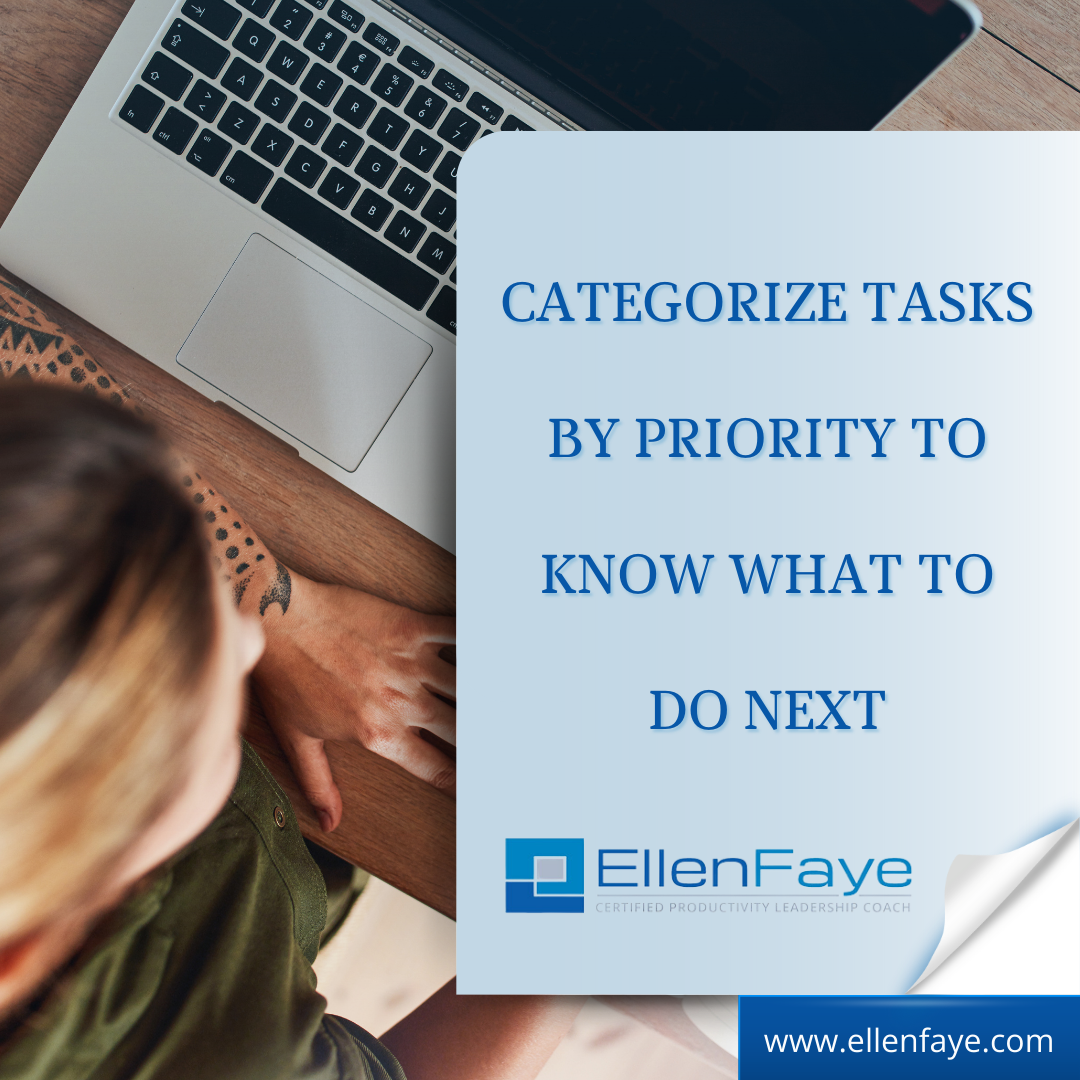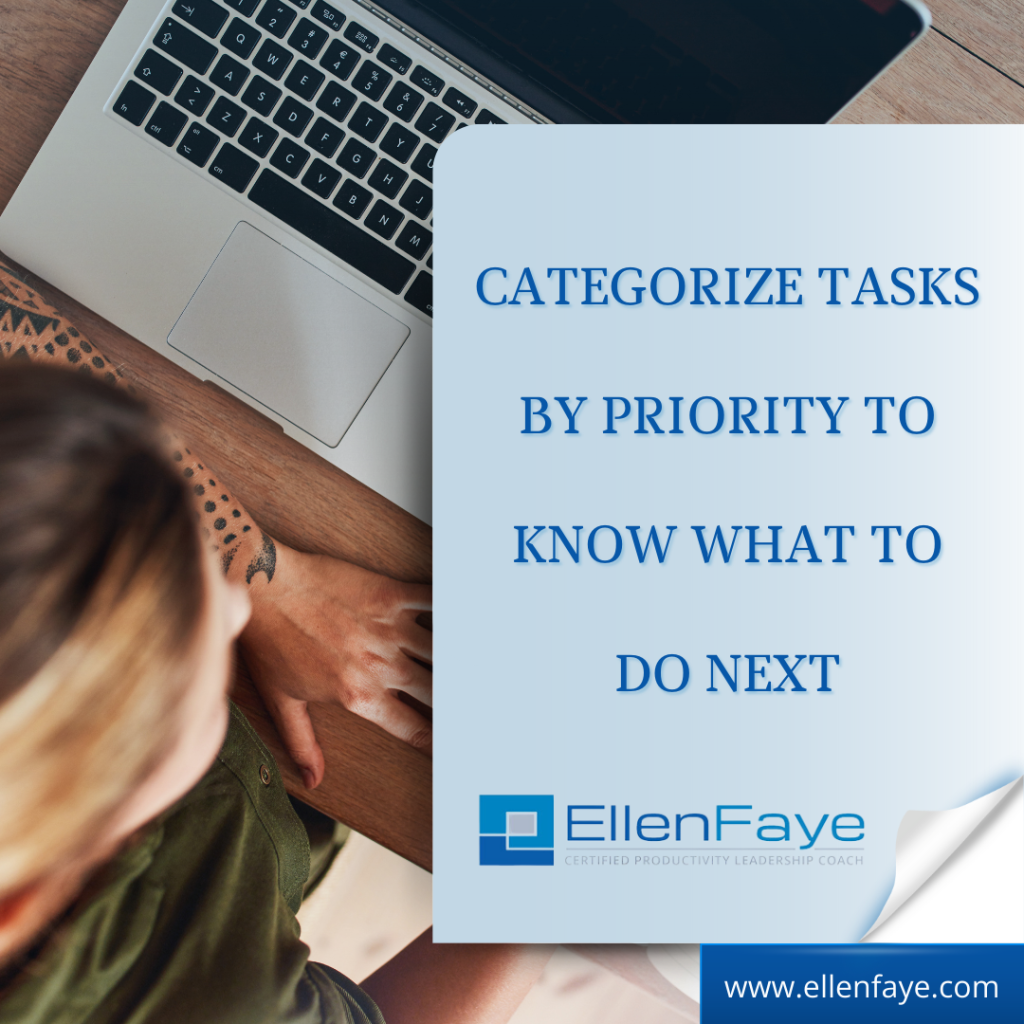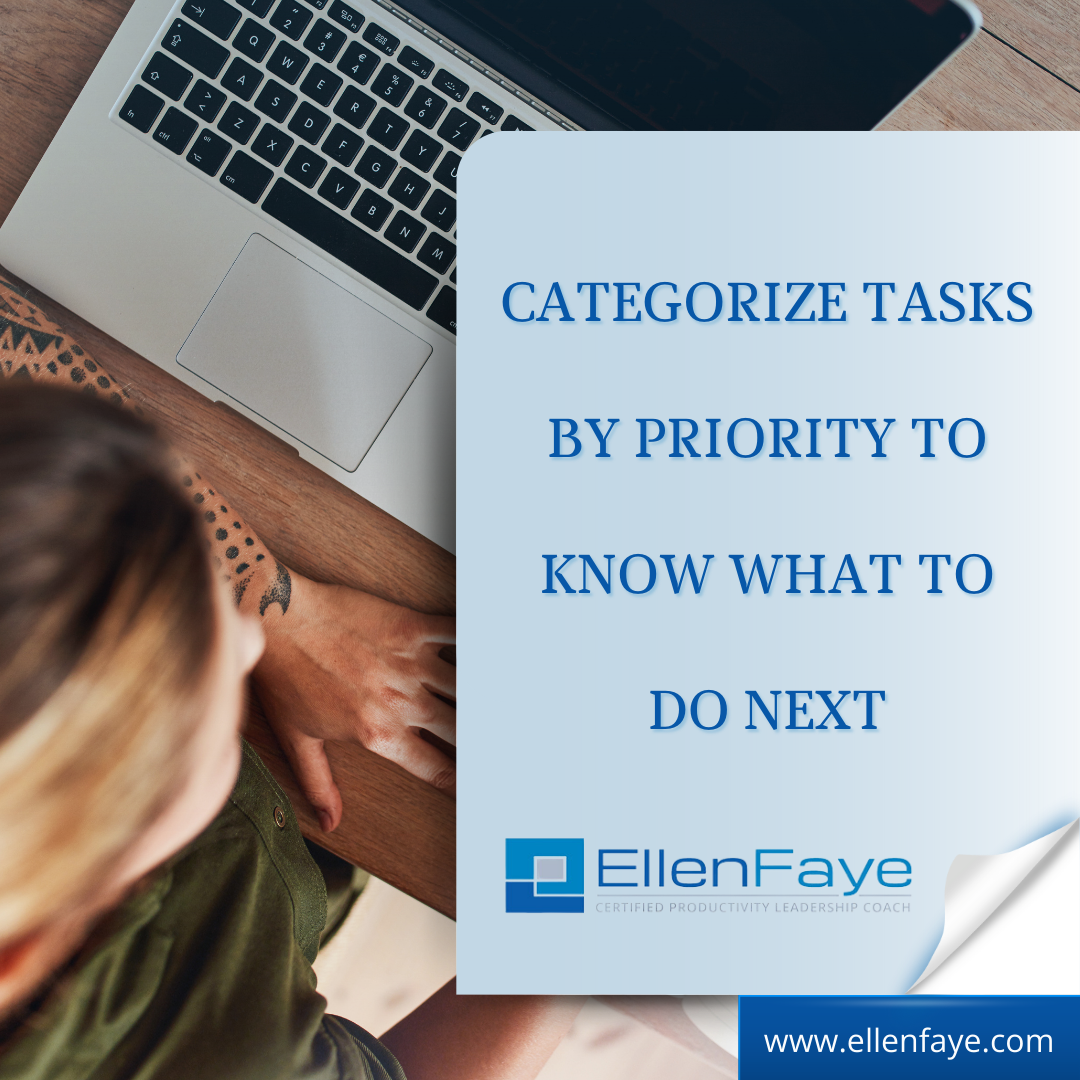 In my last blog post I introduced you to the Priorities Planning Method. My method helps you identify which tasks to address NOW. When your task list is used and maintained following this methodology, important tasks won't get lost, and you will feel confident and under control.  
The key is to organize each task into categories:
The CRITICAL Category – These are tasks that you must do now, today, or perhaps tomorrow. If there is no option to delay, it goes here.
Must be done today (or tomorrow at the latest)

Must be done or you can't stop working for the day

There is NO OPTION; you must do it
The HOT Category – Tasks that are bubbling up to CRITICAL go here. These are the things that need to be done this week or in the next few days or there is a consequence:
You will miss a deadline

It will cost you money

You will be embarrassed

You will let someone down who is important to you

You will let yourself down

You won't ever get to your high-value work
Filter questions, questions that help you see the situation more clearly, help you determine which tasks are HOT.
Does this task help me meet a goal or intention?

What are the consequences if I don't do this task on time? 

If I don't do this task in the next few days, will I miss an opportunity or will it cost me money?

If I don't do this task, who suffers?

If this task doesn't get done, will I let myself down?
Don't skip over letting yourself down. Your work performance and satisfaction are affected by your ability to prioritize some of the things that are meaningful to you. It is easy to put everyone's tasks in front of those that will inspire and motivate you. This is a great opportunity to start prioritizing yourself. 
The SOONER Category – Needs to be done soon, but not this week.
The LATER Category – If it can wait until LATER or if it is something you're just thinking about doing, it goes in the LATER column.
Other Categories That May Be Helpful
The benefit of limiting yourself to four categories is that it's easy to manage. If you are keeping a paper system, you can easily fit the four categories on one piece of paper. If you are managing your tasks in an app or spreadsheet program, you may want to add more.
Waiting: The WAITING category is for those items you've taken action on and are waiting for someone else's action before you can proceed. The value of the waiting list is it keeps your CRITICAL and HOT lists clean and filled with actionable tasks.
Completed: The COMPLETED category is like checking off a task. Moving an item to COMPLETED feels great. Additionally, you can use this to verify the status of a task, or simply to have a running list of work you've completed.
Projects: A PROJECT category can be created if you would like to have a dedicated column for projects you are working on. Alternatively, the online template tool provides space for project work to be planned out and assigned into CRITICAL – HOT – SOONER – LATER categories.
Ideas: Sometimes ideas come to mind that aren't ready to go on your list, but you don't want to forget them. You can add an ideas category to your priorities planner or keep a running list on a notes app. 
Other Categories: Sometimes something will pop up that can be its own category; things to pack for vacation, things to discuss with your team or boss, ideas to capture relating to a specific project. When creating another list makes sense, please do so. Just remember to delete it when it is no longer relevant. 
Taking the time to organize your tasks may seem wasteful, but it helps you become proactive in your work. The only way you'll know if this can work for you is to try it!
---
This is an excerpt from Chapter 9 of my new book Productivity for How You're Wired available on Amazon. Worksheets and online templates are included via the time tools link discussed in the book.