18 Jan

How To Set Priorities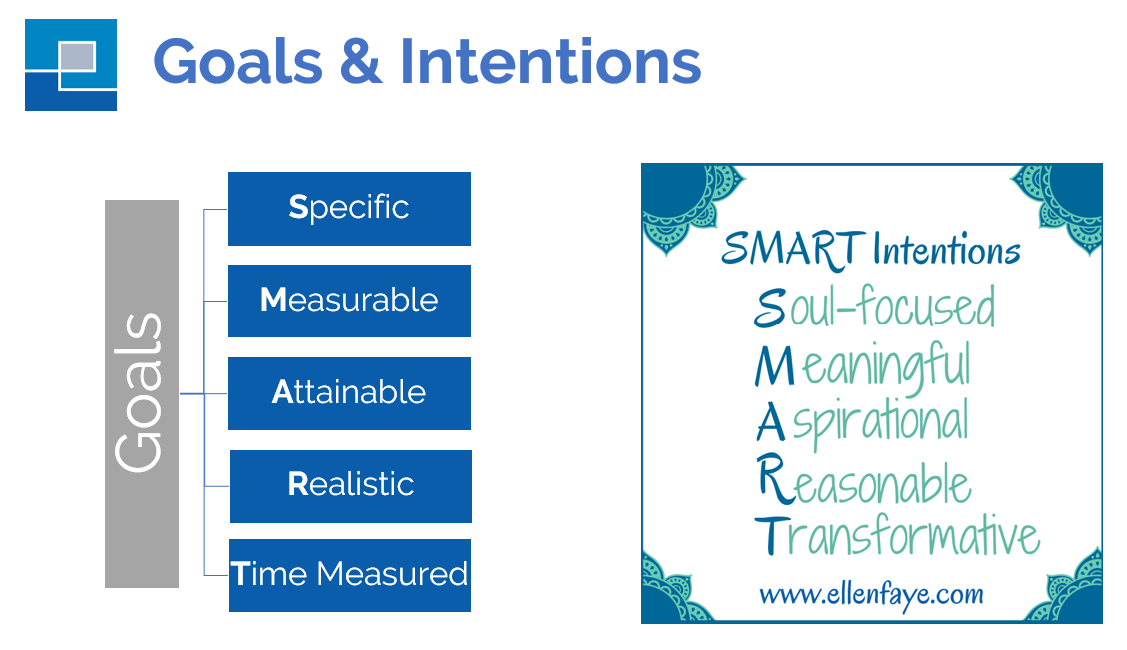 Now that we're through the rush of the new year it's a good time to set some goals and intentions for the year ahead. With all the unknown of the pandemic it is hard to really make plans, however without some direction it's next to impossible to find peace.
Many struggle to get clear on what is important or what to do next. Taking a few minutes to identify your goals and intentions help you get clear on what you are saying yes to and what you are saying no to.
Why Intentions and Not Just Goals

A goal has a specific outcome – "I want to leave the office at 6pm each evening," "I want to make profits over 6 figures this year," "I want to complete the team on-boarding program by June."
An intention is how you want to live – "I prioritize self-care," "I make time to give love and care to my family," "I continue to learn so I can help leaders grow, and develop their teams."
Most people have both goals and intentions.  To focus on one and not the other is addressing just a portion of how people spend their time.  A new client typically describes himself as needing help getting all their work done. In reality, work isn't the only problem; many share that they would like to be able to take time off without worry and stress.  As you identify your own goals and intentions you may want to consider more than work.  Remember, we are going for "better life."
Here is a quick and easy goal and intention setting process for you to follow:
Action Plan for 10 Minute Goal/Intention Setting:   
Take 3 minutes and write down three to four things you'd like to accomplish in the next 6 months, perhaps one per life area – (work, professional growth, personal growth, self-care, family, etc.) label these Short Term Goals.
Take 3 minutes and write down three to four things you'd like to accomplish in the next 6 months to 3 years, perhaps one per life area – label these Long Term Goals.
Take 2 minutes to re-write them in a form that makes them is meaningful:

Check in with 3 former clients per week for the next 4 weeks
Lose 10 pounds by working out twice a week and following the nutritionist's program
Read to the kids at least 4 times a week

Take 1 minute to copy them on to a pleasing piece of paper.
Take 1 minute to post them in a place that will keep them top of mind
Here's to a happy New Year.