24 Jun

How to Conquer Paper Clutter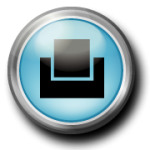 Paper overwhelm is one of the most commonly voiced productivity concerns I hear.  There is just too much. There are many was of managing paper but today we are going to focus on printing less.  The best thing you can do is think before you print.
Thinking before printing not only helps the environment but helps you be more productive by reducing the quantity of stuff you have to plow through to find the stuff that matters most.  What can you do instead of printing?
Emails: Learn to use the search function.  All email programs today have excellent search functions.  While my preference is to file emails logically, even if you leave them all in your inbox you can still search for what you need when you need it.  It is actually easier to find a specific email on your computer than in various unfiled piles in your office.
Articles: If you haven't yet downloaded Evernote do so today.  It's free and crosses platforms – that means you can use it on your phone, tablet, and Mac/PC.  Evernote also has a fabulous search function so you can find what you are looking for in a heartbeat.  You can copy and paste the article into Evernote, you can save links in Evernote, and you can clip pictures into Evernote.  It's much more efficient to find what you are looking for in Evernote than in the various piles in your office
Drafts:  Do you need to print and keep every draft of a project you are working on? If in fact you need to print, only keep the most current or two most current.  Printing and keeping multiple copies of the same thing is both confusing and wasteful.