06 Sep

Productivity for How You're Wired – Now Available!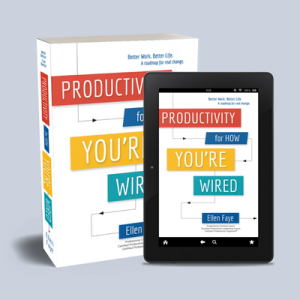 I am so happy to share with you that my new book Productivity for How You're Wired is out!
It truly has been a labor of love.  My most sincere hope is that it will help people work and live better.
Many have asked how they can buy the book. It is available on Amazon.  If you like it, I hope you'll leave a review.
As a loyal subscriber, you're invited  to my Virtual Book Launch Party and Book Signing.  It will be on Wednesday September 28th between 4pm and 7pm Eastern Time.  Please put it on your calendar and plan to drop in for as much or as little time as you like.  I have some fun activities planned.  We might even play a game…with prizes!  For those of you who want your books signed, I've figured that out too.  I think you'll love it.  (Zoom link to follow).