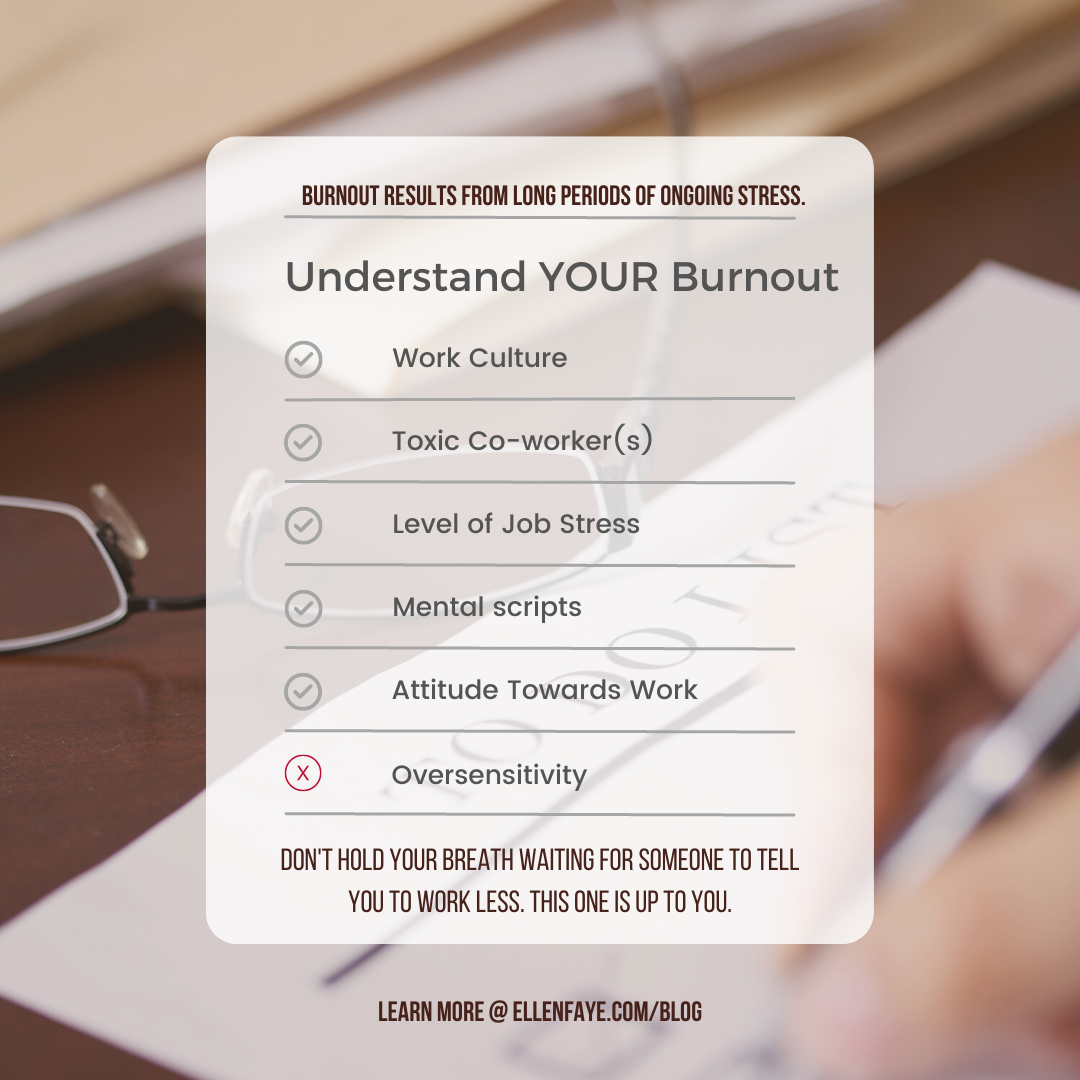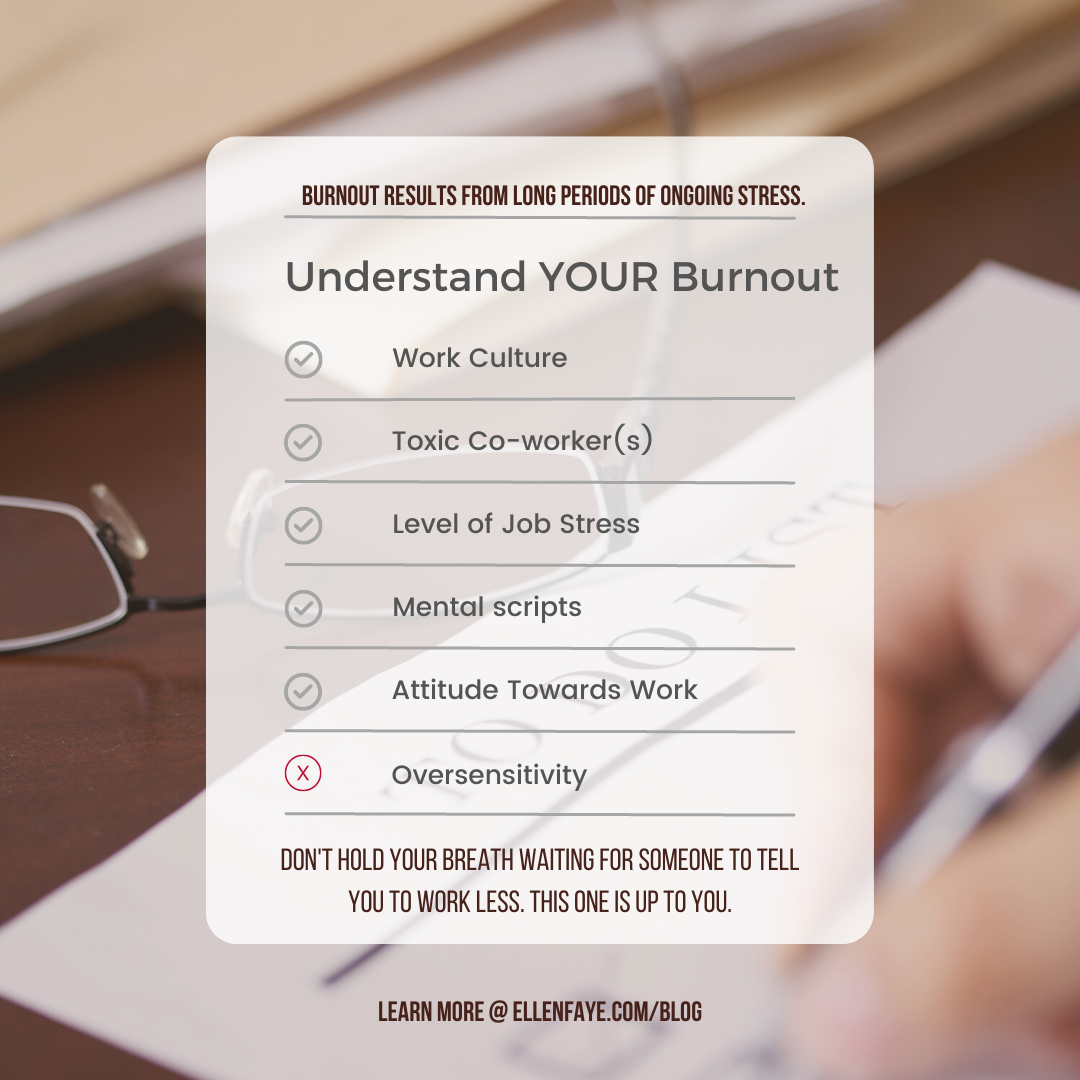 Burnout is trending. For many years, it didn't seem to be a topic of much interest. It was almost like it was okay. IT IS NOT OKAY! 
Burnout can use up our physical and mental resources over time. Yes, USE UP, as in never be able to regain full capacity, full processing ability, full memory access. GONE! That is scary. 
Unfortunately, many employers see their employees as commodities. Commodities to use up and replace with other hard-working suckers who want to fast-track or prove themselves. The employees end up working endless hours, often suffering chronic stress and sometimes burnout.
If you are worried about chronic stress, I hope you find a place to work that values you and a way to live that fulfills you. In the event you can't, it's important to educate yourself about stress and burnout and how to take care of yourself. Don't hold your breath waiting for someone to tell you to work less. This one is up to you.
What is Burnout?
Burnout doesn't just happen. It is a process that occurs over time. The World Health Organization  defines burnout as chronic work–induced stress that has not been successfully managed. New science has also recognized burnout in non–work conditions such as parenting, caring for elderly parents, and unemployment. Whatever the source, all agree burnout results from long periods of ongoing stress.
When stress persists, it's called chronic stress. When chronic stress impacts emotional health, physical health, and work efficacy it becomes burnout.
Causes of Burnout
Work Culture – Burnout is often driven by working conditions. In her seminal article, "Burnout from an Organizational Perspective", Stanford Business School Professor Dr. Leah Weiss shares research showing that much burnout comes from toxic work cultures. 
Conditions that cause chronic stress include feelings of not belonging, being unappreciated, having little or no support, being micromanaged, and not knowing what is expected. These ongoing conditions move the brain into an always–on stress response.
Toxic Team Members – An organization's tolerance for toxic team members contributes to burnout. It isn't unusual for leadership to overlook abusive treatment of others when the harasser is a rainmaker or makes great promises about impacting profitability. 
Abusers are clever and they know who they can con. They also know who is smart enough to see through them. Their reaction is to smear and lie about those that can disclose their charade. Being a victim of that type of abuse is especially stressful. Continued work in this kind of situation is rarely sustainable without support.
Level of Job Stress – Certain jobs carry with them greater stress. Helping professionals, health care workers, and civil servants in harm's way have stress baked in. The slightest negative change in working conditions can tip the scales toward compassion fatigue and eventual burnout.
Family of origin scripts – Mental scripts around work often reflect upbringing and family dynamics. These messages can contribute to chronic stress and burnout.
Was working extremely long hours modeled for you growing up?

Were you taught that anything less than 100% was not okay?

Do you worry about disappointing others if you don't produce?
How you're wired – Your own needs and values can also affect your relationship with work.
Does being busy make you feel good about yourself?

Is your identity tied to your work?

Are you addicted to the adrenaline rush of collaboration and results?
What doesn't cause burnout — Oversensitivity or "taking things too personally" are excuses used to blame workers for something someone else is doing wrong. One's reaction does affect how the stress is processed; it is a symptom and not the cause. 
---
This is an excerpt from Chapter 5 of my new book Productivity for How You're Wired available on Amazon. Worksheets and online templates are included via the time tools link discussed in the book.