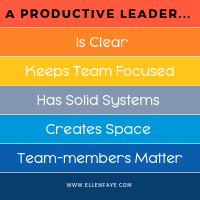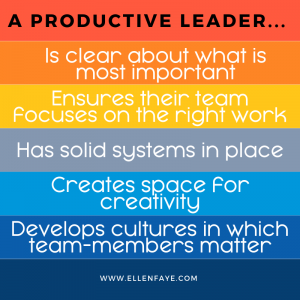 What is the connection between productivity and leadership?
Perhaps the question is how can these two concepts be pulled apart?
A great leader creates the environment for their team to be successful; thus productive.
A productive leader gets things done – and that's not going to happen without strong leadership.
Leaders who produce:
Know what's important and ensures their team focuses on that work
Have systems in place so team-members know what's expected
Create space for growth, creativity, and innovation
Develop cultures in which team-member contributions matter
Build connections so that team-members feel they belong
Want to learn more? This week I share my appearance on Smead's Keeping You Organized podcast:
The Connection Between Productivity and Leadership