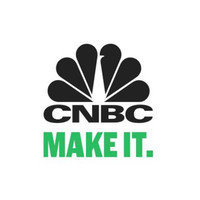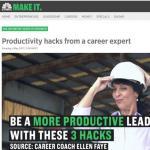 Strong leadership is critical for good productivity and good productivity is critical for strong leadership.  As most of you know, for the past two years I've served as volunteer President of the most fabulous 3500+ member, non-profit, education based national association ever (NAPO.net.) To say that I dedicated much of my free time to NAPO would be an understatement – but it was all incredibly gratifying and worthwhile. I grew and learned in ways that one could never imagine.
Most specifically I became very clear on how critical good leadership is to productivity and how critical good productivity is to leadership; this is the direction in which I plan to take my business next.  My term is ending soon and I had planned to resume blogging shortly thereafter.  But as luck would have it I was contacted by the Leadership Editor at CNBC and he published the article below yesterday. This is the perfect way to launch my next chapter with you.
http://www.cnbc.com/2017/05/05/try-these-3-productivity-hacks-to-have-a-more-successful-monday.html
and a nice quick video: http://video.cnbc.com/gallery/?video=3000616286
Looking forward to sharing my weekly tips with you regularly, and stay tuned for my updated website coming soon.
Ellen